Beverage production facility insights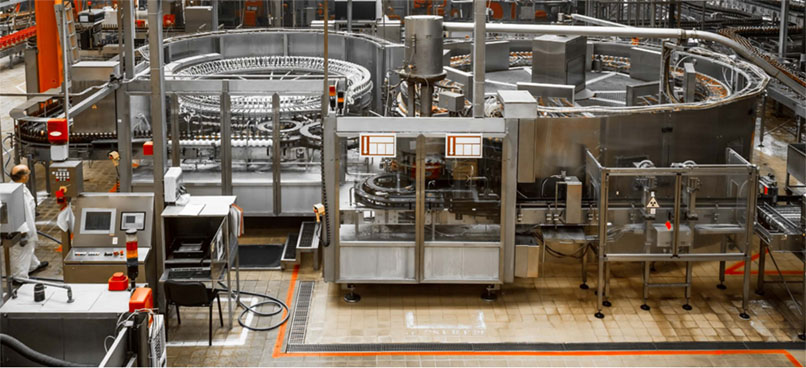 Beverage manufacturing processes use a great deal of water. On average, every litre of beverage produced generates up to six litres of waste water alone. As a result, ACO has developed a comprehensive range of drainage solutions which are specifically designed to meet the needs of industrial beverage manufacturing.
To ensure the drainage systems work efficiently, it is essential that specifiers view drainage as an integral part of the production process when they are planning the drainage system. The factory layout and drainage system should be planned together and drainage should be future-proofed to ensure it can cope with any changes in production capacity or type which may be required.
"When it comes to flooring within any food or beverage operation – it always pays to do it once and do it right…"

William Taunton, Director of Gastrotec Spa
To ensure your operation is as safe and hygienic as possible, it is important to consider three key areas when specifying drainage:
Effective layout and sufficient capacity
Inappropriate drainage with low retention capacity and flow rates can easily lead to flooding, endangering health and safety in the workplace, and raising the risk of cross contamination.
Reliable floor – drainage connection
High dynamic and thermal loading can cause floor cracks, particularly at the point where the drainage connects to the floor.
Cleaning performance
The ability to completely clean drainage systems in a way that is practical, efficient and affordable is a key issue affecting maintenance costs and hygienic standards in a beverage production environment.
At ACO, we can help give project specific guidance to ensure that outstanding and reliable performance can be achieved. If you're working on a project, or are interesting in learning more – get in touch, we'd love to hear from you!